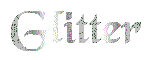 Flashites = Animated Glitter Tiles



Clicking on any of the 8 Glitter Buttons below will take
you to a page or more of Glitter in that color or type

Various Animation Related Tutorials

Understanding how animation works
..:: The basics ::..
The movement from one frame to the next creates the animation movement. The simplist way I have found to explain animations and how they work. Is to compare them to a cartoon.

Ever see how a cartoon is made?

There are hundreds of drawings, each one is slightly different. They fan the pages like shuffling a deck of cards and the cartoon moves.

You are doing the same thing by looping the frames together.

Try this. Go to this page and click on a image.

Selecting frames to loop
http://www.scri8e.com/IM_Tutor/my_IM_tutes/1Morphimates/19FraM3z/1NineteenFrameS.html

Hit your go to key. On a PC it's your browser window and change the frame number. Do this several times. As many as you like. (you have 19 frames to choose from! You can choose the same frames in a different sequence and the animation movement will be different.)

Now hit your back key with your eyes on the screen. Keep on hitting your back key with your eyes still on the screen. See the movement now? You should be able to.

I use this method when I am selecting frames to loop together to get the movement of the animation I am after.

Glitter Methods Overview


7 Methods Overview


Which method you use depends on the image you want to Glitter or Sparkle. One of these methods will work for your image I can say with almost complete confidence. =Almost= I said. LOL As the old verbage is very true:

"The only thing constant in life is change"

That said Let's continue:
As I see it there are at least 7 different methods to glitter or Sparkle part or all of a image.


1.)
The cut out & overlay method
Two Tutes available

Glitter Parts of a Image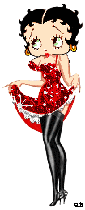 Making a Gem Mask
A variation of the:
"Cut Out & Overlay Method"




More being added in the near future.
Hands On Practice Glitter Litter Lessons
- A.) Glitz Fish

2.)
The composite "ATOP" not using
the tile across and down.

<--a href=""> Composite "ATOP" No Tile<--/a--> Method
Currently N/A/

3.)
Glitter filling parts or pieces of a image by compositing "ATOP" across and down the part or piece. Then compositing the finished pieces together for the final total image look.

A example of this would be Preppie dolls. Where you glitter fill a dress for instance then composite that glittered dress over the doll base. You would use the same method as the glitter text tutorial.
How 2 Glitter Text or Images

4.)
Traditional animation. Making 2 or more frames with sparkles in various places then animating them together or looping the frames at ImageMagick.
Star Animated Banner Method

5.)
Table stacking images:
Table Stacking Method Shown at my Wineglass Tutorial

6.)
Roll Method:
Roll Method
Under the Transform Tab at ImageMagick






7.)
Morphimation = Morph-Animated Method:
Morph Animating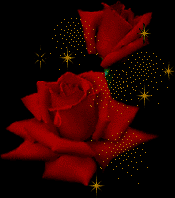 It works purrrrfect! It's easy to do and fast too!

Like the name?

Yup done with one image at imagemagick and clipboard morph 2 frames!
No building a subdirectory to animate either! Your gonna love the simplicity of this method. There are many many variations that can be applied. Compositing, Annotating, frames, draw, virtually anything your brain can come up with give it a try and lets see what it does!

"It's a Morphimate! (Morph-Animated)"

"Don't cha wanna be a Morphimater toooo"

The Making of a Glitter Godzilla!



Tips & Tricks to keep kb's down

It depends many times on the glitter used. How many frames the glitter has. All you need is 2 frames that are different to create a animation, make a image move. Here are some other factors that add to image weight/poundage. (Moonsterism term! lol)

A.)
Amount of colors in the base image and in the glitter fill image.

B.)
Number of frames that the glitter image has.

The reason for this is when you composite a still image "in" which has changed to "ATOP" with ImageMagick Versions 6 and up, a animated image the number of frames of the animation are now the number of frames of the ENTIRE finished image. This is why some images won't output of ImageMagick, even with a PC.

When a Imagineer composites a animated glitter tile that has let's say 28 frames for instance with a jpg and they can't get it out of ImageMagick because it's 300, 400, 500 or more kbs. they get a error pop-up or the image never loads. It is because I believe there is a kb file limit setting. I don't know the kb limit set for the ImageMagicks or if it varies from ImageMagick to ImageMagick but I believe there is kb ceiling set for the shear reason of bandwidth sucking you know? The ImageMagick host isn't going to want to support those types of high bandwidth use. It would be crazy for them to do so. JMO

In most cases the Imagineer didn't know it had that many frames. They didn't check it. How do you find out how many frames a animation has?

Take it to www.gifworks.com

Under the Optimise tab select Split into Frames from the drop down list. Or you can click on the View tab select Image Info from the drop down list and it will list the number of frames.

If you want to use a high number of frames to glitter a image use the "Table Stacking" Method.

You can put this code in your sig box or you can put the code in a .html page & embed that in your sig. Keep in mind that if your webhost puts banner ads on your .html pages that more then likely these banner ads will be in your signature.

C.)
Also be aware if animating a jpg most of the time the size will increase around double because of the difference in file compression between gif and jpg formats.

D.)
Over all size of the base image meaning width & height.

E.)
Every image is unique. Some may be similar like Siblings are similar, yet different in many small & large ways. What works great for one image may do a full frontal face plant with another.
I have not found a way to tell what a image will do with a manipulation. I doubt that there is a rock solid way to do this. At least not currently that I know of.

If so please share the wealth!

I would be delighted to learn about this.





Glitter Links


Looking for Glitter to
Glitter your Web World?
The original "Glitter Connection" from early 2001. That began as emails, rapid firing between a small group of people.
Resulting in the birth of these three sites.

Please visit Our Glitter Littering Sites for
a Treasure Trove packed full of Glitter

"Don't Glitter Your Web Home Without Us"
"You will be pleased you did"

Aya's Dan's & Moon's
GlitterPages

Bring on the Glitter

Dan's Sparkelies

Moon's Flashites


This is one of the very first glitter tiles

Made by Mica and shared with myself Aylana Dan & a couple of others.

Aylana and Dan made their first glitter tiles from this animated tile and a couple of other colors Mica had put into a open sub-directory for us at her www.WTV-Zone.com account. Dan came out with the rich colors and names you still see today on his webpage. Being a Jeweler by trade his names are a bit unusual. Dan made the opal animated tile and had his site up and ready for use in about 24 hrs. Aylana was right behind him with "Bring On The Glitter".

I don't recall when I first came out with my glitter site Flashites. It was before Moon's Stars I believe? My glitter tiles were more on the OdD and unusal side though. That hasn't changed. LOL@Me!



Would you like a banner to link to Flashlites?
A link back is =not= required by me.

Flashlites Directory Banner
EZ-Cut Copy and Paste Please Visit my other pages


Terms of Use
-E-Me-
CopyrightŠ1998-
www.scri8e.com
All rights reserved
HTML Correct Checked Viewed the same by all browsers