Clearback Index- - clearbacks/
This my most popular sub. It is a collection of stars (sparkles) that have clear backgrounds. Without any of the black ickies that are around the star images when you transparent the black from a star background. When your compositing a star on to a lighter colored image any other color than black really, this black ick stands out boldly and ruins the effect you are trying to achieve.

Inside of the clearback star index you will find several sub-directories. The intention is to make finding the type of star image you are looking for easier & quicker for all. (mostly me! LOL)


Animated Indexes- - ani/
1A=Means 1 Animated 30W=30 width
1A30W- 1A100W- 1Aburst50W- 1Atails

1MA=multi animated stars m=multi stars
s0 - s1 - s2 =all single still stars



There are single stars both animated stars and




Non-animated stars in this clearback star
index. In many different colors as well.
1A30W - s0

Multiple Star images with clear-backs both animated stars 1MA



and non-animated stars. m



More being added all the time.

Animated stars Index -ani/
A wide variety of animated Star images.


BG Index -bgs/
Star backgrounds in jpg and gif formats. Animated Star Backgrounds are also available.

Bars Indexes -bars/
Still, Animated, and Vertical bars. The perfect accent to complete a celestial scene.

Clearback Star Index- clearbacks/
See description above.

Flares Index -flares/
Flares beautiful flares! Something mystical about
this type of image. Great for compositing
to get that special look.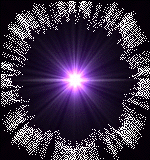 Glitter Flashites Index-
flashites/


Golds - Silvers

Flashites=Animated Glitter Tiles
Running a close second place as my most
popular index. The idea is to composite "ATOP"
a non-animated image with one of these animating
the base image either in full or in part.






PNGs Stars-PNGs/
PNG format is a file type that supports transparency. It also is a format that has very little pixel loss when
compared to .gif and .jpg formats. PNG composites cleanly and also has a softness you will find hard to
match in gif or jpg formats. This section will grow as time passes. Thanks to "Ms.PING" for this starry contribution.

PNG Clouds- PNG_Clouds/
Clouds and Stardust the things that dreams are made from. PNG format and clouds pair nicely together.
Composite these whispy puffs on a background and watch them melt in and become one.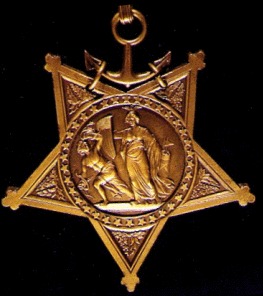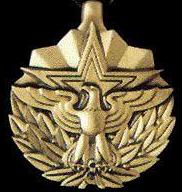 Medals of Honor- moh/

"BRIGHT Stars every one"
Medals of Honor is a welcomed addition to this site. Take a moment to view these prestigious Medals. Appreciate them not only for their artistic beauty. But the beauty of deeds done by our fellow Americans that they represent.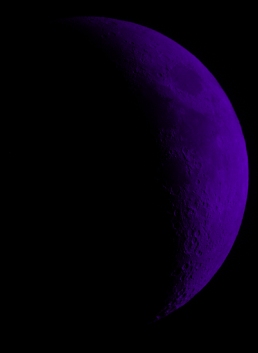 Moons- moon/
What are the Stars without the Moon? They belong together! A long time missing celestial element has
now been added to "Moons Stars". To make your starlight webpage concerto complete add a Moon with that helping of stars.

Many thanks to Online Friends both near and far for sending me star images to recover after a Hack that resulted in the loss of one of my webhosting services. Moons Stars has always been a "We Thing" and so it will continue to be. We are back, we are up and running, in time Moons Stars will be better than ever before. Keep on getting better too! You betcha!
.
.
.
Your Fellow Imagineer
.
.
Moon=Josh


Still Stars Index-
stills/
Still Star images to use on your personal pages.
Several would make good Star animations.



Always make a copy of images you want to use in your pages. This is common good Netiquette. In other words ....

=DO NOT DIRECT LINK TO MY IMAGES=

What is Bandwidth? Click here to learn more.
Bandwidth 101

TOU also available here Terms And Conditions of Use

Make your own copy on your own server. Also DO NOT copy my entire page source code and place it into a page on your webhost. This can also be done by Transloading/FTP a webpage meaning a file that ends in .html or .htm. Many people are mis-informed & believe they are transloading/FTP all of the images within the webpage when transloading/FTP a .html file. This is =False= By doing that you are only copying the source code nothing more. So this is also "Direct Linking". The Images are sourcing from my web host server.
I ask that you do not take our hard work & make a collection, call it your own. Or that you add them to your collection & put your copyright on them. This includes making tubes and putting on CD-Roms. Please feel free to use the images you find here as often as you like.
For heaven & all the stars in the Universes sakes.... Don't make the statement "I found these while I was surfing" when one look at your pages tells all that they came from this site. I'm embarrassed for you making a fool out of yourself! You would not believe the mass amount of email I get from strangers sending me your pages with this statement on it all huffy & pppfftttt'ed with Cyberian steam coming out of their ears & nostrils fogging up my screen! LOL
The stars of our earthly skies belong to all who wish to gaze at their beauty. So shall the Cyberian Stars found here at Moons Stars be free to all. The gift has always been in the giving. Give freely and it will come back to you 3 fold. If you use images from Moons Stars a lot why not share with others by linking back to us. As we have with you by creating this site. Carry on the positive sharing tradition that has become a icon of Moons Stars. Gather some good karma of your own.
With that said & some of you think I'm Outta my ever loving mind.... There is no required link back. (although it would be so wonderful if you did. We wouldn't mind at all! Nope sure wouldn't. Psst..Cut Copy & Paste banners at the bottom of this page. Made it easy didn't we?)
These sub-directories were made in the spirit of sharing. So we all would have a selection of quality star images to design with. The clearback sub so that we would have images that would composite cleanly.
They were made for all of us! Please enjoy! Create something Fabulous and share your creation.


Moon=Josh







Moon's Stars Animated Link Banners

Like a Banner for "Moons Stars"?
A link back is =not= required.

=NO DIRECT LINKING=

Please Transload / Upload / Download the
"Link Banners" you want to use to your own
web space. I move my files often. Thank you!

There are 3 different types available. Cut Copy & Paste codes for each at the following links.

1.) Animated Star & Moon Banner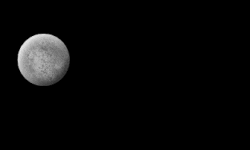 Animated Banner is a Gift
Created By LadyTimeless

2.) Glitter Text Banner





3.) Moon's Stars SWF Banners
Sub-directory of 15 different swf's to link to.

Flash animation created by:
swfs Just 4 U






Moons Page Hub



E-Me


Change the =AT= to the Standard
(I'm Bot Dodging)

Copyrightę1998- www.scri8e.com
All rights reserved







HTML Correct Checked Viewed the same by all browsers